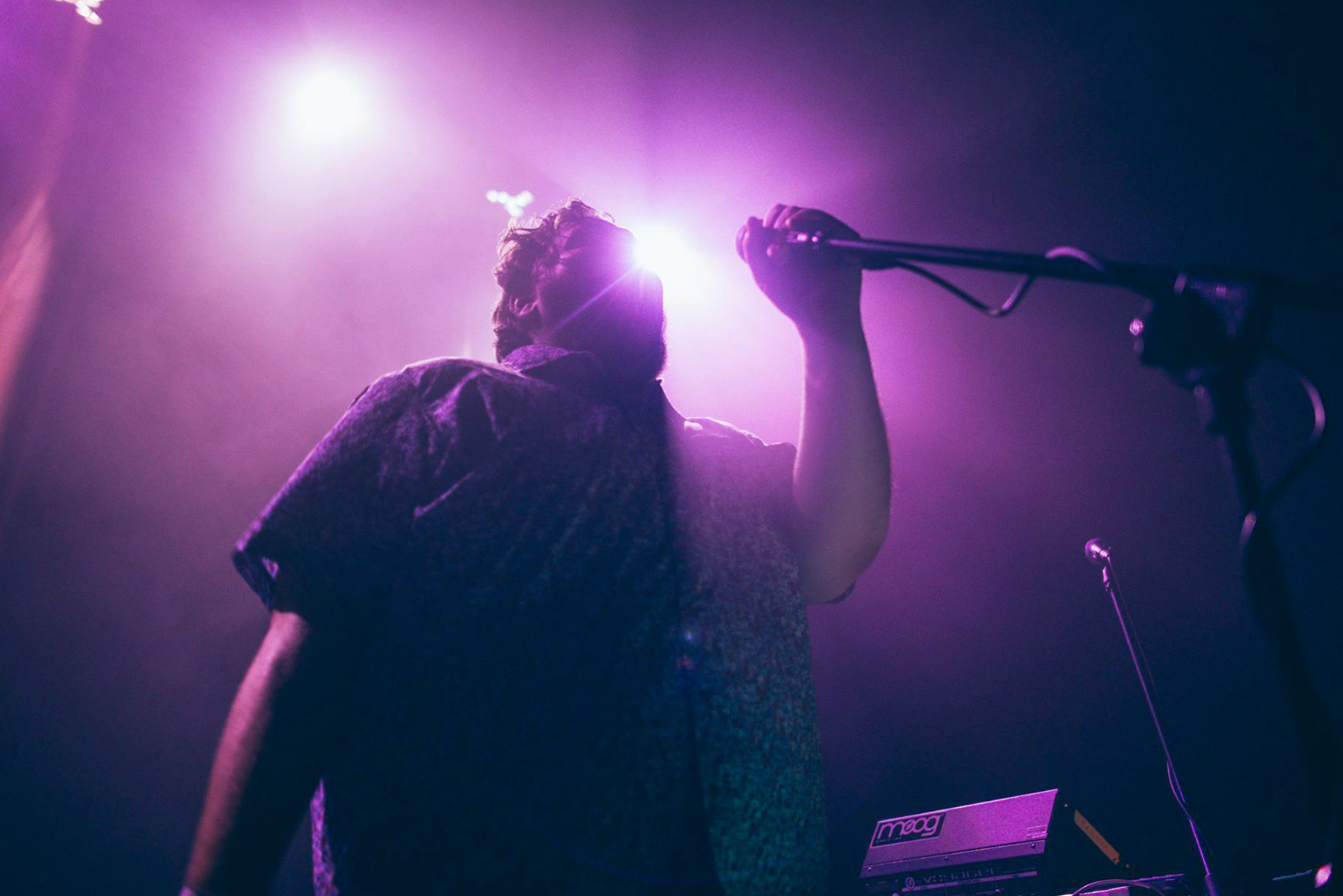 Hey Karen is a Rotterdam-based indietronica outlet by a Polish expat, Bartek Urban, looking to reinvent himself after moving out of his homeland. After self-releasing 4 full-length albums in Poland, it's time to start over. It's time to create something beautiful.
He describes his music as indie synthpop with an alternative sensibility. His main musical inspirations are Late of the Pier, Daft Punk, Kraftwerk, Metronomy, and Nine Inch Nails.
Performing since 2011, he frequented stages around Poland, including gigs at the Warsaw European Music Fair 2016, Yach Film Festival 2016, Spring Break Festival 2017. He opened for Gin Ga, Rebeka, and Decadent Fun Club. In the Netherlands, his big stage debut happened at the Big Rivers Festival 2019 in Dordrecht, with performances in Amsterdam and Eindhoven following before the lockdown.
Last year, he released a set of EPs under the OXOS moniker, which provided a much-needed exploration for a distinct sound he wants to maintain, while still building upon his already established style present on his full-length releases. This year, he's preparing his new LP as Hey Karen, titled POLYTHEÏSME.
Some warmth from journalists about Hey Karen:
You could call [him] Warsaw's answer to Trent Reznor. There's a similar level of whisper-to-a-scream unpredictability to [his] musical output, as he cartwheels through industrial, tech-house, and synth-pop. Vocoder? Yup. Deep beats? Yeah, why not? Bucolic instrumental passages? Hell yes! The fun is seeing which tool he'll pull out of his kit next. (Spoiler: all of them.)
~ Bandcamp
[He writes] songs with such unpredictable structures, it's impossible to guess where will they go. Chiptunesque electro attacks you from the very start with its density, distinct rhythm, and clever electronic additions.
~ We Are From Poland
[It's] like carpet bombing. Just grand artillery with fat beats.
~ Brand New Anthem